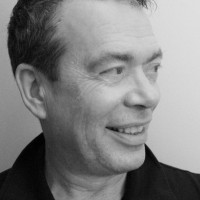 Discipline: Choral and Theatre
Specialties: Rehearsal Clinics, Musical Theatre, General Choir, Changing Voices, Musical Direction
Region: Halifax
Languages: English
Chuck has musically directed more than 65 productions across the country and has toured internationally including three Broadway shows. At Neptune Theatre he has musically directed Into the Woods, Frog and Toad, Sweeney Todd, West Side Story, Peter Pan, The Wizard of Oz, A Christmas Carol: The Musical and Disney's High School Musical. Chuck was Neptune Theatre's Director of Education for eight years, overseeing Theatre School programs and the Young Neptune Touring Company. He has taught at the Banff Centre, Dalhousie University and Neptune Theatre School. At Neptune he created the Prep program for advanced students wishing to gain entry to post secondary schools of the performing arts.
In addition to conducting and arranging for musical theatre Chuck is also a busy clinician as a choral conductor, singing actor coach and collaborative pianist.