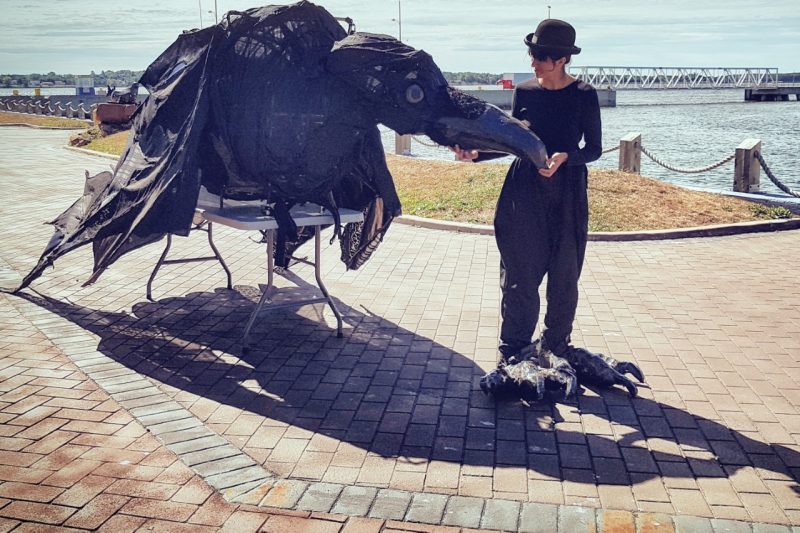 Discipline: Theatre
Specialties: Puppetry, Mask, Collective Creation
Region: Antigonish
Languages: English, French
Laura crafts images from both found and traditional materials. These creations become narratives, characters and atmospheres in a variety of theatrical spectacles. She began her career in puppetry with Bread and Puppet Theater in 2016 where she apprenticed under Peter Schumann and has continued to develop her puppet manipulation and construction techniques with Mermaid Theatre (NS, Canada), Compangnie Arketal (Cannes, France) and Compagnie Coatimundi (Châteaurenard, France). In 2017 she collaborated with Noella Murphy and Julia Walker to form A Road Less Gravelled Productions, which has performed puppet shows at art festivals throughout Nova Scotia. After four years working as a touring member and subsequent resident puppeteer for Bread and Puppet, Laura co-founded The North Barn Theatre Collective in 2020. She currently lives and works in Mi'kma'ki.