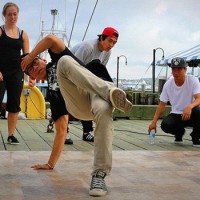 Discipline: Dance
Specialties: Hip Hop, Creative Movement
Region: Halifax
Languages: English, French
Nick Nguyen, otherwise known as GenNew or NewGen, has been Breaking for nearly a decade and teaching for over half a decade. He has taught at numerous community and recreation centres with Dance Nova Scotia, around and in the HRM. He currently teaches at numerous locations including Halifax Dance, Maritime conservatory, Dalhousie Breaking Society, and at BreakSpace NS. He has competed at several competitions across the country.
https://www.dal.ca/news/2015/02/25/breaking-through-the-stereotypes.html