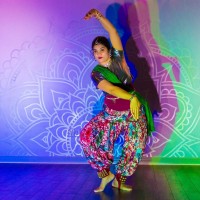 Discipline: Dance
Specialties: Classical Indian Dance (Bharatnatyam)
Region: Halifax
Languages: English, Gujarati, Hindi
I teach Bharatnatyam which is one of the oldest form of classical dance from India. I started learning this dance at the age of 8 years. I started performing this dance right when I passed my intermediate level of dance. I continued performing during and after my graduation in the discipline for long 7 years. I took part in several competitions that includes inter school competition, regional competitions, national competition etc. I took part in many cultural festivals. I choreographed, taught and performed dances on different stages in groups and solos.