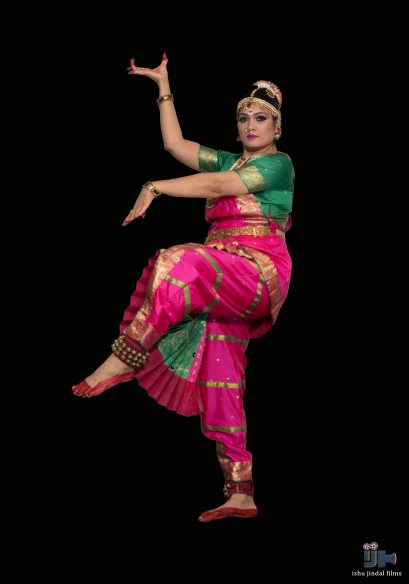 Discipline: Dance
Specialties: Indian Classical dances (Bharatanatyam and Kathak) and Indian folk dances like Bhangra, giddha, garba, ghoomar, Raas
Region: Halifax
Languages: English, Gujarati, Hindi
I'm Darshini Shah – an Indian dancer, choreographer, and teacher with a passion for movement and a love for sharing Indian dance with my students. My dance studio, ViBeat Dance, helps people of all ages tune into their bodies and express themselves through dance. I've been personally dancing, teaching, and engaging in the dance community for over 15 years
At age 9, my mother enrolled me in dance classes and I was hooked.
My love for dance blossomed as I taught and choreographed dances for myself and my peers to perform in front of school audiences. I felt the joy of sharing my passion with other dancers and the electric energy of performing before a large audience.
I eventually got married and we had 2 children in India before moving to Toronto, Canada, in 2010.
I taught dance and perform in Toronto, I started my full-fledged professional dance career when we moved to Nova Scotia in 2015. I launched my studio, ViBeat Dance, and began teaching various classes for students of all ages. It is an extension of me, Darshini Shah. It is my happy place and a welcoming environment for all ages, races, beliefs, and abilities. Dance is for everyone and instils self-confidence that not many other mediums can do. At ViBeat Dance, we teach Indian Dances, such as Indian Classical (Bharatnatyam and Kathak), Folk (Garba, Raas, Ghoomar, Bhangra and Giddha) and perform regularly at local events and celebrations.
I was recently awarded two Arts Nova Scotia Grants for professional development and Creation and one grant from the Canada Council for the Arts for professional development.
Here I am, relaunching my dance classes in a new format at a new space – 202 Innovation Drive Bedford B4B 0G4 – and living my version of a life dedicated to movement and art.