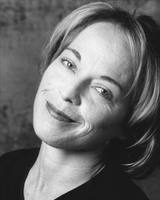 Discipline: Theatre
Specialties: Physical Theatre, Theatre Games, Mime, Puppetry
Region: Halifax
Languages: English
Sherry Lee Hunter has achieved international acclaim in Canada, the U.S., Japan, Hong Kong, and Australia. Her work as a performer and Artistic Director of the renowned Physical Theatre troupe, Jest in Time Theatre has won her two Merrit Awards, a prestigious award that celebrates the best in Nova Scotian theatre. Sherry Lee is the creator of three CBC specials and has worked as a freelance actor in theatre and film. With over 20 years of experience, Sherry Lee Hunter has both a solid history and a tremendous reputation as a teacher.
Her workshops are designed to awaken the imagination, inspire confidence and creativity and introduce children to the art of theatre. Children will get their bodies moving and expressing in new ways and will learn to work together in a fun filled yet educational manner. Students will explore Physical theatre, traditional theatre, and mime.
Some of what people say:
"Sherry Lee has a natural ability to bring out the most shy inhibited personality and to focus the creative powers of more exuberant types." "Excellent- the children love Sherry Lee (Hunter)! Great activities for the children, very inclusive."
Debbie Thompson- Crichton Park Elementary (Teacher)
"Sherry Lee Hunter was great working with the grade 2 and 3 students on physical theatre concepts. Many thanks for offering this program and we certainly will be in touch in the future."
Joanne Santilli ( former Principal, Sir Charles Tupper School, Halifax)