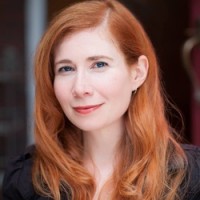 Discipline: Theatre
Specialties:  Playwrighting; Musical Theatre; Collective Creation
Region: Halifax
Languages: English
Pronouns: she/her
Website: lindsaykyte.com
Lindsay Kyte is a playwright/performer originally from Reserve Mines, Cape Breton. She has a Masters of Acting from the Liverpool Institute for Performing Arts in England (LIPA), where Sir Paul McCartney gave Kyte her degree. Kyte has performed on many stages and screens across Canada and her award-winning play Tompkinsville was declared "a classic — an unforgettable and important addition to the canon of Cape Breton literature." Kyte's play Toronto Adventures has also been produced across the East Coast. Kyte was chosen by Rita MacNeil's family to create Dear Rita, a musical celebration of Rita MacNeil, which was to premiere Summer 2020 at the Charlottetown Festival and the Savoy Theatre. Hoping it sees a stage soon!