by Halifax Theatre for Young People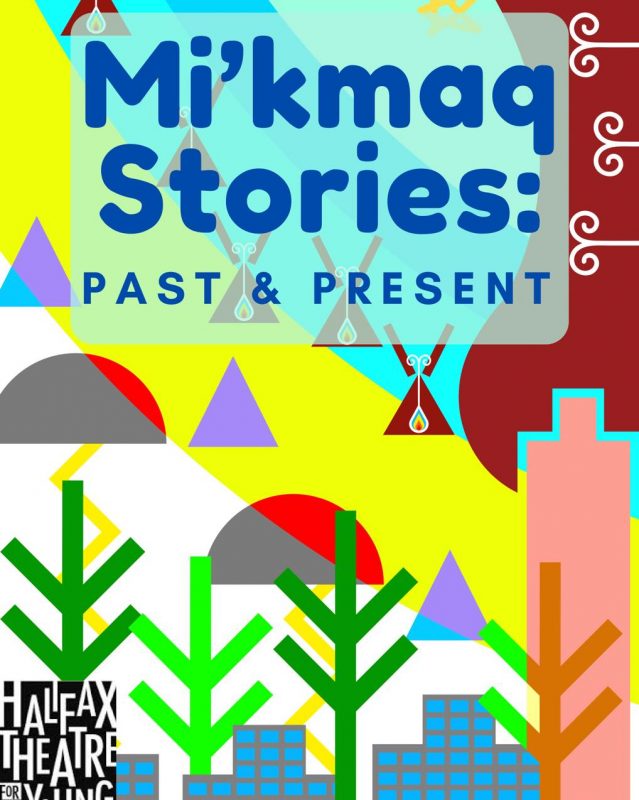 Grade Levels: Appropriate for all ages, recommended for ages 8-12.
Duration: show runs 45 minutes
Cost: $50/class or $300 for whole school
Q&A: Q&A with a Tessa Mendel HTYP's Artistic Director, and a Mi'kmaq knowledge keeper available as a follow up to the performance for an additional cost of $100 *If your school can't manage the full price, please contact PERFORM! Coordinator at coordinator[at]performns.ca to make arrangements. We don't want anyone to miss out!
Format: Pre-recorded
Show Date: Available throughout the school year
Halifax Theatre for Young People's production of Mi'Kmaq Stories: Past & Present has been made into a film for schools throughout Nova Scotia available for Treaty Day and during Mi'kmaq History Month Oct. 1 – 31
Written by Mi'kmaq writers (including Catherine Martin and Trevor Gould), with art and music by Mi'kmaq artists, Mi'kmaq Stories: Past & Present weaves stories from the past with glimpses into current realities and dreams for the future.
This blend of Indigenous voices and stories, with an all-Mi'kmaq cast, will be an enlightening experience for young audiences at this pivotal time in our history.
The performance will be available throughout October (and by special arrangement throughout the school year).
Msit No'kmaq – All My Relations!